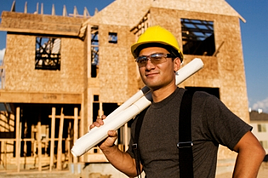 Licensed contractors in Massachusetts are getting smarter and better through continuing education! CEU training is making a difference helping contractors stay up to date on evolving business concepts, building code, safety, marketing, sales, estimating, regulatory compliance, hiring and more.
If you are a Mass CSL you know the eight edition of the Mass building code requires that licensed contractors obtain up to 12 hours of continuing education to qualify to renew their supervisor's contractor license.
In our 2 day CSL CEU training many contractors are engaged and eager to learn how to grow and improve their business skill sets. This group setting fosters interaction between contractors and enhances the learning experience. I am thinking that contractors have comfort when they are learning with others who face the same everyday battles.
This contractor wrote and said this after his CEU training:
"I had three appointments the next day. I implemented several new techniques or silver bullets in all three meetings. To be honest with you, they went really well. I felt different and saw a different reaction from the home owners as well. Thanks!"
Through education can we change the consumers negative perception of the residential construction industry?
At EMNARI and The Remodeling Leadership Conference this spring Kermit Baker from Harvard Housing Studies said that the residential construction industry is the most fragmented industry in the United States economy. In an industry of 600,000 companies there are very few examples of consistent and sustainable business models.
Other negative perception contributing factors include inconsistent permitting state to state as well as contractor licensing and training are not required in all states.
Most other industries in our economy have evolved where training, education (degrees), licensing and standard operating protocols are well defined. Career paths and professional standards are consistent among service providers and consumers know what to expect.
This is not the case with the majority of the residential construction industry. Contractors for the most part learn on their own and from HKU (Hard Knocks University). Career paths and education options for the residential sector is sparse.
Why do Academia, Parents and Government look at residential contractors as "The Redheaded Step Child"?
Academia, parents and government look at the residential contractor as blue collar and therefore less desirable than other vocations. We all know about the huge gap in qualified labor impacting our industry. Parents shun the thought of being a contractor or trades person as vocational programs are cut and eliminated. One might say that being a residential contractor is like being a red-headed step child!
I am pondering what might happen if all states begin to require licensing and continuing education to be a contractor?
The residential construction industry and consumers are changing very quickly and those who desire to stay current and excel need to consider finding effective training programs. In Massachusetts, Florida, Minnesota and California there are training requirements that go with licensing.
Here in Massachusetts contractors are slowly but surely improving their business skills and knowledge through continuing education. The Mass Construction Supervisor License CEU requirement is helping to raise the bar and prepare contractors to succeed in this rapidly changing industry.
Statements from Mass contractors' impression of their CEU training;
William says "The training helps you remember a lot of stuff that just gets left behind in the course of everyday work. Thanks."
Jeramie says " I learned a lot of new information and tips to help my business grow, be more efficient and profitable"
In the states with no licensing and education requirements it is the "Wild Wild West" where almost anything goes and consumer's perception of contractors is poor. I am not suggesting that licensing and education alone will be enough to turn the perception and stigma around. However I am suggesting it will be a good start and that educating and training for contractors will help industry improve.