With spring here and a busy building season underway contractors and builders will see a lot of scrutiny from OSHA. Region 1, New England is currently under two significant Local Emphasis Programs.
(Trainings to help contractors deal with OSHA compliance; OSHA 10 and Fall Protection)
What is a Local Emphasis Program (LEP)?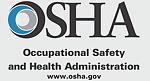 OSHA issues LEPs for industries that have a large amount of injuries and deaths in addition to normal enforcement activity. A LEP is published by the local office and gives CSHO's direction as to where they must focus their activities,
The residential construction industry is a target because of the increase in injuries and deaths based upon injury and fatality reports kept by OSHA. Also OSHA says the industry has many small employers who are unfamiliar and often non-compliant with the OSHA required standards.
Current LEPs in New England
Regional Emphasis Program for Fall Hazards for both Construction and General Industry
The directive on fall protection directs CSHS's to stop and conduct immediate inspections when they see people working on heights without fall protection, guard rails or safety nets. In other words the CSHO rides by a job site and men are working on a first, second or third story house or commercial flat roof without the required safety protocol and then OSHA will begin the audit. Then citiation and fines will follow.
Regional Local Emphasis Program for Residential Construction
This directive instructs OSHA Compliance Safety and Health Officers (CSHO) to conduct inspection when they ride by residential construction job sites, any sites.
OSHA says the intent of this LEP is two-fold; to provide outreach to small employers in a high hazard industry who are frequently unfamiliar with OSHA and its regulations through OSHA's National Fall protection Campaign and to target, schedule and inspect residential construction sites which are usually only inspected as a result of unprogrammed activity.
Another significant factor we think will be on OSHA inspectors minds when they drive by your job site is the skylight fall deaths and injuries that happened this past winter.
We recommend that you pay particular attention to safety while your men are working up on heights. Also be sure to make sure that all sub contractors are using fall protection gear, guard rails and using ladders properly. OSHA is nailing and fining many General/Prime Contractors who allow unsafe sub to work on their job sites. Trades to pay attention to include roofers, framers, siders, gutter installers, painters and masons.
Letting unsafe subs work on your site is like putting up a sign asking OSHA to come and fine you!
Training; there are two trainings to consider to help start aligning with OSHA requirements. It is a good idea to train all employees who may be exposed to fall hazards. On subs you should make them provide proof that they have trained their own employees before they work on your site.
OSHA 10; this is an OSHA orientation class where you learn about employer responsibilities employee rights and cover some of the standards. It is essentially an overview of the OSHA program. It does not meet specific training requirements in the OSHA Standards.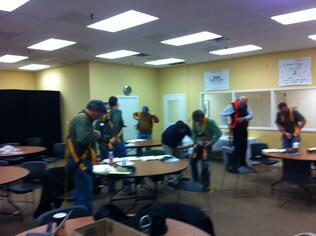 Fall Protection Training; this training covers Subpart M, duty to have fall protection, Subpart L, scaffolding and Subpart X, stairs and ladders.
Next OSHA 10 training; National Lumber 5/20 and 5/21/15, Mansfield, Ma
Next Fall Protection Training; National Lumber 6/2/2015 Mansfield, Ma.