Many contractors are confused about the different types of OSHA training they must provide for their employees. For example last week I was contacted by a contractor who was cited and fined for failure to provide fall protection training and equipment for his employees. In addition his subcontractor roofer/framer was fined on the same site.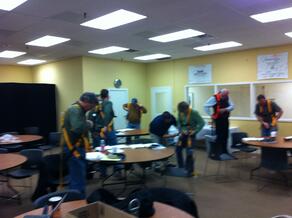 When he called he said he wanted to schedule OSHA 10 training for his workers and subs. He told me he was just fined and wanted to obtain fall protection training for his team. For some reason he thought OSHA 10 would meet the fall protection requirement. I explained to him OSHA 10 is an introductory program primarily for non-supervisory positions and does not fulfill his obligation under OSHA training requirements.
Here is an explanation about the OSHA 10 Certification Course;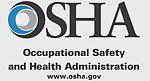 OSHA 10 is an introductory course to introduce OSHA to workers in 10 short hours. It covers the four major causes of death in construction, introduction to OSHA standards, how to file a complaint, whistle blower protection, general health hazards, the responsibility of employers to train, provide personal protective equipment and create a safety program, personal protective equipment and hazardous communication. This course is generally for lower level employees like laborers, apprentices and workers new to construction.
For foremen, supervisors, project managers, journeymen and those in charge of sites and other workers, OSHA requires the OSHA 30 course.
Although OSHA 10 covers the major cause of deaths in construction, falls, this does not fulfill the employers training requirements under OSHA.
To meet OSHA requirements on fall protection employers must do the following;
Conduct a job hazard assessment of fall hazards on job sites.
Eliminate or reduce hazards.
Once it is determined that hazards cannot be removed or reduced then provide personal protective equipment with training.
Create a written plan for your fall protection program
Before exposure to fall hazards train employees on;

Subpart M; duty to have fall protection while working on levels 6 feet or more above a lower level
Subpart L; scaffolding
Subart X; ladders and stairs
In OSHA standards M, L and X there are specific requirements that the employer must train their employees.
Training requirements for Subpart M and L from the OSHA website;
Subpart M Training Requirements
Subpart L Scaffolding Training Requirements
OSHA Citations and Fines; residential construction now a targeted industry
For the past 7 years fall protection in construction has made the top of the 10 most cited list every year. Many contractors in the residential construction industry have little or no experience on how to meet the OSHA requirements. The residential industry is now a focus for OSHA education and enforcement. We now see numerous fines for remodelers, home builders, developers and sub trades working on residential sites.
Need help or training?
We help many contractors determine what they need to do to get up to speed on OSHA by providing private training OSHA 10, 30 and fall protection training as well as creating a relevant customized safety program.
For help contact us.