Hard to believe but a Mass contractor (Force Corp) found a way to be cited and fined by OSHA 5 times in one year! The latest citation includes fines of $91,000.00. One would think that once would be enough to change your ways but for some reason this contractor has not. Is it possible that making a profit is more important than protecting and training his workers?
The latest citation can be viewed here.
The number one cause of deaths in the residential construction industry are falls from upper levels, ladders and scaffolding. OSHA is very concerned about this and continues to allocate resources towards aggressively inspecting residential job sites. In light of all the accidents and deaths we had in New England from last winters' storms and numerous deaths this year you can count on OSHA stepping up their residential job site enforcement this coming winter. (Fall Protection Training)
Focused Enforcement in Region 1 for Residential Contractors and Subtrades.
In addition OSHA Region 1 has renewed the Local Emphasis Program for both fall protection and residential construction for another year. These LEP's instruct OSHA inspectors to stop by residential job sites and conduct audits. According to the LEP the employers to be targeted are General Contractors with NAICS (North American Industrial Classification System) codes 236115 and 236116 and Subcontractors with NAICS code 236000- 238990 working on residential construction sites.
Fall Protection Training Only After A Death, Injury of Job Site Audit...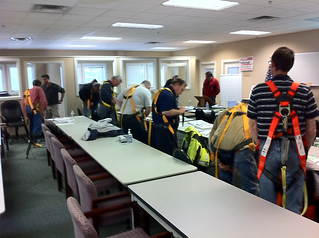 I am saddened to report that the vast majority of residential contractors do not provide fall protection training and equipment to protect their workers until their is a job related death, injury or OSHA job site audit. In the past year I conducted several private fall protection trainings after deaths, injuries and fines. Here are some reasons for the latest training I have been asked to do privately:
Trained 10 plus people for a remodeling company who lost a 20 year employee who fell from a ladder while installing a gutter.
Trained 30 plus people in a sub trade company who lost a co-worker installing insulation 20 feet above the floor in a foyer.
Trained a company who was fined for failing to train their men on fall protection and improper ladder use.
Trained a company who had a worker injured when his ladder scaffold was improperly set up and collapsed.
Trained a company who lost a worker who had a fiberglass ladder set three feet out from the wall, 20 feet up, on brick, with no foam pads or stabilizer. He hit his head on a granite curb while a young child was walking by.
In addition to private training we also hold open fall protection training. Most of the contractors (80%) who come to our classes were cited and fined by OSHA. The other 20% were there because they wanted to be proactive and train their men!
Force Corp hits the OSHA newsroom and media outlets and fines are listed on OSHA website....
On Thursday 12/17/2015 OSHA announced the $91,000 fine and yesterday several media outlets posted the fines on their news feed. This gets picked up by trade magazines, safety websites, legal magazines and insurance publications.
Force Corp has made the OSHA most cited list and all 5 of their fines from this year are posted on the OSHA website for anyone to see. (see OSHA list below with links to the OSHA site audit results)
Often times this information is accessed by insurance companies who will likely drop his insurance or at a minimum charge him large premiums to be insured. Also contractors who compete against Force Corp can access the information and share it with homeowners. In addition general contractors, developers, builders and remodelers check the OSHA website before they hire a subcontractor to see if the company they are considering or using has been cited by OSHA.
Residential Contractors Still Slow To Adopt OSHA Safety Protocol and Fall Protection Training
I spoke with an OSHA representative recently and asked are they seeing more evidence of residential contractors working safely. The answer was there is an improvement over 5 years ago but there is still a huge challenge getting residential contractor employers to train and protect their employees.
The sad truth is many residential contractors do not make OSHA safety protocol a priority because of lack of knowledge and training, fear that costs will make them uncompetitive and inadequate enforcement.
And another sad truth is many contractors do not make safety a top priorty until they experience job site audits, fines, injuries or work related deaths.
Don't let this be you.....in the three trainings I conducted because there was a death, the mood was sad, somber and some even cried during the training. It stinks when you lose a co-worker to a fall death and it will always be with you and your team!
Don't know where to start, then contact me and I can guide you.
I'd rather not meet you for safety training because one of yours' got injured or killed on your job site.
Please be safe.
Force Corp 2015 Violations and Fines on the OSHA Website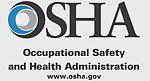 Click file number to view violation details
#
Activity
File #
RID
St
Type
Sc
SIC
NAICS
Vio
Establishment Name
1
1076506.015
07/08/2015
0134000
MA
Unprog Rel
Complete
238130
1
Force Corporation
2
1075806.015
07/07/2015
0134000
MA
Planned
Complete
238160
5
Force Corporation
3
1065347.015
05/13/2015
0134000
MA
Planned
Complete
238130
1
Force Corporation
4
1060277.015
04/30/2015
0134000
MA
Planned
Complete
238130
1
Force Corporation
5
1058521.015
04/24/2015
0134000
MA
Referral
Partial
238130
2
Force Corporation