Here is another OSHA v-Tool video, this one is on fixed scaffolding.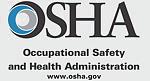 Many of the contractors in our fall protection training classes say they use various types of scaffolding on their projects. Whether you use pipe staging, pump jacks or ladder brackets with planks, scaffolding is very versatile and dangerous.
A large percentage of deaths from falls occur when working with scaffolding. The major scaffolding hazards are;
Falls from elevation – caused by slipping, unsafe access, and the lack of fall protection
Struck by falling tools/debris (see post on NH death from steel bracket)
Electrocution – from overhead power lines
Scaffold collapse - caused by instability or overloading
Bad planking giving way
When working with scaffolding contractors must make sure that this type of staging is set up and dismantled under the supervision of a competent person.
For assistance with fall protection training, written plan development, equipment selection, competent person training contact Mark.
We are posting both the English and Spanish video versions for your use.
OSHA V Tool on Scaffolding in English
OSHA V Tool on Scaffolding in Spanish