A remodeling called with a problem; he is having a tough time getting back to his leads with timely estimates because he is so busy.
His call to me was prompted when he found out he lost a kitchen project because the referral, who came from a long time customer, could not wait any more. Ouch!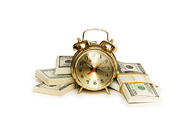 I asked what took so long and he quickly said "it takes me too long to get back to people with the price because I have no consistent way of estimating".
I asked what he uses to estimate his work and he said "sometimes a yellow pad, sometimes an excel spreadsheet, sometimes a cost estimator and sometimes I just scientifically wing it.
Turns out he read my blog post recently on estimating and he is sick and tired of not producing estimates in a timely fashion. He is doing what many contractors do, wearing all the hats and working sun up to sun down.
The economy is picking up and many homeowners are anxious to get their projects underway. The push button world we live in requires quicker, efficient and accurate service. If the homeowner wants to do something they want it now and will not wait long.
We are talking about righting the ship through business coaching. I recommended that he first check out our hands on estimating workshop.
I really like this guy and hope he decides to develop a plan that he will implement. It stinks to lose out on a great referral because you are wearing all the hats and just run out of time. So I asked him to consider the 4 hour estimating workshop with Industry Expert Shawn McCadden and myself for half a day.
I am figuring it will help to get him in a room with other contractors who face the same battle he does everyday for a small sum before talking about a remodeling coaching program and system development.
His first comment to me after we talked for an hour was I don't know if I can take any time off right now to learn how to estimate better in less time because I am too busy. I then asked him isn't that why you called?
"Yes, but how much money will it cost for 4 hours with a national speaker like Shawn McCadden and you".
Before I answered I asked him if we can help you get a good start on solving your problem in 4 hours, give you estimating templates and tools that are easy to use and show you how to use them what would you expect to invest in you?
He would not answer the question directly so I directed him to the web page and he learned the investment is $179.00 for the half day workshop. As I was taught many years ago I asked him if he wanted to get started on his way to solve his problem.
He said I don't know if I can afford to take the time off from work.
I thought wow!
Then I wished him well and let him know I will be here if he calls. I hope he finds his way. Maybe he will come to the realization that working on his business makes sense after frustrations from losing referral work.
I do not know what the future holds for this remodeling contractor. However I am thinking if he continues to beat his head against the wall working sun up to sun down without working on his business the market and time will dictate his future.
What are your thoughts?