Ask residential contractors if they are required to provide OSHA 10 training for their employees and you will hear varied responses.
OSHA only requires commercial contractors to train employees
Only union jobs require OSHA 10/30 certification
OSHA doesn't cover the residential industry
OSHA 10 and 30 training are only required for publicly funded work
OSHA 10 and 30 are required for both residential and commercial construction
The answer is not always clear to contractors so we hope to help those who are unsure of the requirements for OSHA 10 and 30 training cards in this post.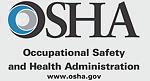 Publicly funded projects (OSHA certification training is required for employees)
In most states, any project that is funded by federal, state or local tax dollars requires that any employee who works on said job must at a minimum have an OSHA 10 Certification Card. Contractors both commercial and residential who work on publicly funded projects must provide at a minimum OSHA 10 training or make sure that their employees have their OSHA 10 card prior to going on site. Most states have laws on the books requiring this training. Although OSHA 10 is required it is for lower level employees, laborers, apprentices and helpers. OSHA 10 is a basic initiation to OSHA and is trained over 2 days. OSHA 30 is for supervisors, foremen and crew leaders. OSHA 30 training is more in depth covering the standards in greater detail and must be trained over 4 7.5 hour days.
Non-publicly funded projects (OSHA certification optional but safety training is required for employees)
Contractors who work on non-publicly funded projects are not usually required by state laws to have the official OSHA 10 training certification. However OSHA states in their regulations and standards that the employer MUST provide a safety program for their employees and MUST train them on the standards. This means an employer must have a competent person train their own employees on most safety items. Training is required before an employee is exposed to hazards on work sites. The big challenge for residential contractors is they may not have a competent person or even know what one is.
Here is the definition of competent person;
An OSHA "competent person" is defined as "one who is capable of identifying existing and predictable hazards in the surroundings or working conditions which are unsanitary, hazardous, or dangerous to employees, and who has authorization to take prompt corrective measures to eliminate them" [29 CFR 1926.32(f)]. By way of training and/or experience, a competent person is knowledgeable of applicable standards, is capable of identifying workplace hazards relating to the specific operation, and has the authority to correct them. Some standards add additional specific requirements which must be met by the competent person.
Others who require OSHA Training as a condition to work on their sites
Others who decide to require OSHA 10 and 30 certification can include Prime and General Contractors, Builders, Property and Business Owners and Insurance Companies. We are seeing many Insurance Companies require their contractor clients have a safety manual/program and certified OSHA training in order to qualify for general liability insurance.
Need help?
We provide OSHA 10 and 30 training as well as Safety Program/Manual development assistance for residential contractors.
Contact us for help.
-