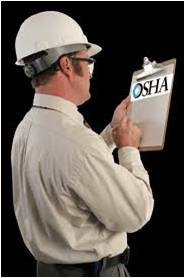 While most of us were enjoying the Fourth of July weekend, OSHA provided some fireworks of their own by announcing their new fine and penalty structure. Fines will increase a whopping 78% above the 1990 fine levels for those who do not follow the OSHA standards, train and protect their workers and fail to have safety programs.
When did this start?
In November of 2015, the Republican lead Congress quietly installed a provision into the budget bill demanding that OSHA increase their fines and announce the new amounts on July 1, 2016. Most industry leaders did not know about this until after the President signed it. I wrote about this several times in the past year and was waiting for the final announcement. I received it when I was on vacation celebrating Independence Day, like many of you.
Regardless of how and when, contractors and other business owners need to get up to speed on OSHA compliance as quickly as possible. I predict the residential construction industry will be the first stop for many OSHA inspectors throughout the country. First focus will be fall protection.
The residential construction industry is like low hanging fruit to an OSHA inspector. Most residential contractors lack OSHA training and have limited means to develop programs and provide training. Also they are not required to obtain basic OSHA 10 or OSHA 30 certification training to do work on residential projects. In the commercial world, contractors who work on federal or state funded projects must provide OSHA 10 for lower level workers and OSHA 30 for foreman and supervisors.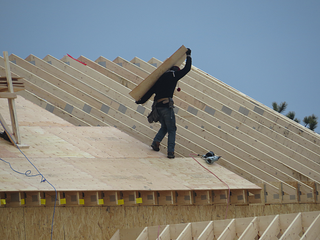 Did you know that the number one most cited violation is Subpart M; Fall Protection 6 feet or more above a lower level in residential construction?
The Federal Civil Penalties Inflation Adjustment Act
The provision is called the Federal Civil Penalties Inflation Adjustment Act. In essence the act requires that OSHA shall tie increase in fines to inflation from the period of 1990 to 2015. They were instructed to come up with a one time catch up increase which will take effect on August 1, 2016. Then the act requires that OSHA raise its fines every year using year over year inflation.
Here is a quick view of the fine increases;
| | | |
| --- | --- | --- |
| Type of OSHA Violation | Old Penalty | New Penalty |
| Serious violation | Up to $7,000 | Up to $12,471 |
| Willful or repeat violation (within 5 years) | $5,000 to $70,000 | Up to $124,709 |
| Other-than-serious violation | Up to $7,000 | Up to $12,471 |
| Failure to correct a violation | Up to $7,000 | Up to $12,471 |
| Violation of a posting requirement | Up to $7,000 | Up to $12,471 |
What does all this mean to residential contractors?
Over the past 5 years I have seen more and more focus from OSHA towards the residential construction industry. In 2010 we became a targeted industry for education and enforcement. Mean while the administration has ramped up enforcement programs and tactics such as the whistle blower program, filing a complaint focus, reporting injuries that lead to hospitalizations and more. I am seeing more use of the multiple employer citation policy where the general contractor can be fined along with their sub-contractor. Insurance companies are asking their contractors to provide copies of their safety program, manuals and training certificates as well as requesting the same for the sub-trades that work on their projects.
The time is here where all residential general contractors, builders, remodelers, developers and sub-trades up their game and find a way to develop, write and implement the OSHA standards into their business. This includes assessing hazards, safety manuals, employee training, ongoing safety meetings, job site tool box talks and providing PPE. Then contractors need to make sure that all sub-trades that work on job sites do the same. This usually leads to safer work sites, increased productivity and lower insurance costs.
For help on OSHA programs, private training and requirements please contact me.