The MA DOER 2021 stretch code (2021 IECC with MA amendments) is now effective in all stretch energy code towns. It is imperative to know there is no grace period or phase in with the new code changes. All residential buildings three stories or less and remodeling in stretch code towns are significantly impacted. This new regulation preempts the adoption of the Massachusetts 10th Edition Code (2021 IECC and MA Amendments) which is still under review by the BBRS.
In our MA Continuing Education classes for MA Construction Licensed Supervisors we are asked about the changes and when they will be mandatory. Now we know 2021 energy is mandatory in stretch code towns and the rest of 2021 code changes are imminent.
The new 2021 stretch code includes the 2021 IECC changes like R-60 attic insulation, R-25 wall insulation and exterior continuous rigid insulation to address thermal bridging. Any qualifying project not permitted before the effective date just got very expensive!
Here are some highlights of new MA DOER energy code requirements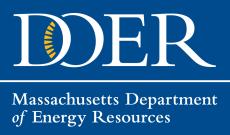 Hers 52 if any fossil fuels are used in the building
HERS 55 if the home is all electric
HERS 55 for Fuel and Solar or HERS 60 for Electric and Solar.
1 Electric Vehicle Ready space with wiring for 1 and 2 family required
ERV and HRV are now required. Bathroom fans no longer meet the requirements for whole house mechanical ventilation.
HVAC duct leakage testing is required for all systems and includes testing ducts within the conditioned envelope.
HERS Ratings are required for additions over 1,000 square feet and if you are doubling the footprint of the home.
HERS Ratings are required for remodeling over 50% of the original structure per Level 3 Alteration per the IEBC,
Adherence to the insulation requirements of the 2021 IECC Code. (Attic R-60, Walls R-25, Increased Slab Insulation)
Building Inspectors Interpretations of 2021 IECC In Stretch Code
I am currently estimating some projects in stretch energy code towns for coaching clients. I spoke with some building inspectors and asked if they are going to require these changes even though the BBRS has not yet approved the 10th edition. They are telling me to price in all MA DOER Stretch Code changes now.
Pending Contracts
If you are about to sign a contract for new work in a stretch code city/town, be sure to check if you need to remodel or build to the new MA Department of Energy Resources 2021 Stretch Code. The difference in scope of work and pricing can cost thousands.
Stay tuned for more updates on this fast-moving code development.