The 2023 MA DOER Stretch Energy Code confusing contractors and building inspector, became effective on 1/1/2023 in the state of Massachusetts. This far-reaching code was sent to the Secretary of State on 12/9/2022 for publication in the register and in 3 weeks became the law of the land for 300 MA cities and towns. I am receiving dozens of calls a week from remodelers, builders and contractors on this new regulation. Unlike past codes there is no concurrency or phase in period. There is usually a 6 month or one year phase in.
Building inspectors have echoed that there was no training in 2022 on this new code and the ones I spoke to are uncertain on what to enforce. I am told by several contractors that some towns are holding off enforcing this new code until they are properly trained by the BBRS. (Board of Building Regulations and Standards). Some towns are holding off on permits. Contractors in some of my CSL CEU classes are telling me that many calls to the MA DOER are going unanswered. They are being told to call a company outside the agency.
HERS Raters are telling me that some jobs may require gutting the house to comply with the code.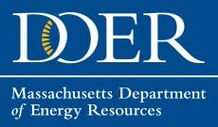 Here is an example;
1950 Ranch 24 x 60 with garage. Homeowner wants to add a second level. Conditioned floor space is 1100 square feet.
Second level to have 3 bedrooms and 2 baths. The 2023 MA Stretch Code requires that the addition over 1,000 sg feet triggers code update for the entire dwelling.
Here is the wording directly from the MADOER Stretch Code.
R502.1.1 Large additions. Additions to a dwelling unit exceeding 1,000 sq ft or exceeding
100% of the existing conditioned floor area, shall require the dwelling unit to comply with the
maximum HERS ratings for alterations, additions or change of use shown in TABLE R406.5.
This means that the HERS Rating maximum for this non-conforming structure cannot be above 52.
In order to comply here is what two HERS Raters told me what upgrades are triggered.
First the HERS Rater will do a projected energy rating of the structure. The HERS Rater will do a pressurized blower door test on the lower dwelling unit. When this is done the pre-existing non-conforming house will fail. The house will have 2 x 4 walls with little or no insulation. The new code is R25. The house will need to be completely air sealed. Air sealing and new insulation will trigger a complete gut of interior walls. The U value for the windows and doors will not meet the stretch code U value of.30. They will need to be replaced with windows and doors that are .30 or lower.
Next, they will assess the furnace. New code requires a furnace that is more efficient. The HERS rater told me that any oil-fired furnace will fail. The older furnace will likely need to be updated to gas or heat pumps. The home has no EV Ready set up. The home is not solar ready. The new codes require these items. This will trigger an electrical loading assessment and likely a panel upgrade. The new code will also require a ERV or HRV.
Essentially this renovation is over 1000 square feet, doubles the size of the existing house, and is a level three alteration.
The homeowner has a nice, updated interior on the first floor. Now for the dwelling to comply the job is a full gut!
Oh, and I forgot to mention the siding. The new stretch code includes the 2021 IECC. In chapter 4 table R402.1.3 requires R25 for wall R-Value. In this case the 2 x 4 wall will have R-15 in the cavity and 2" of R-10 XPS rigid continuous insulation. The exterior siding will have to be removed to install 2 inches of R-10 XPs rigid insulation then resided. There is a huge emphasis on preventing thermal bridging in both the residential and commercial energy codes.
For the past 6 years I have informed my CSL students that Deep Energy Retrofits will be coming soon. They are here now. I have added this to my coaching curriculum to help contractors prepare their homeowner clients. This new energy code focuses on reducing the carbon footprint of the existing housing stock. Right now, additions under a thousand square feet are exempt from bringing the dwelling up to compliance. I predict by the end of next year this will be in effect for all projects.
This job will likely be over the budget the homeowner is considering or can afford. I predict this will cost the industry many jobs.
Another recent example.
New house in a development is completed and homeowner moves in fall of 2022. Successful test results less than 3 air changes per hour and a passing HERS Score. Now this month they call a contractor client I am coaching and want to finish the basement. Over 1,000 square feet and the building inspector says he needs to do a HERS projected rating for the new space. The HERS Rater goes to the house and starts the process. Buidling inspector interpretation of the code is the new MA DOER Stretch Code applies since it is over the square footage.
HERS Rater budgeted cost around $2000.00.
In my recent CSL CEU classes contractors are asking many questions about what will be required when the dwelling has to comply. It looks like we need to include everything that fails the HERS Rater's assessment.
Stay tuned for more examples. If you need consulting help regarding this new energy code, contact me.