OSHA fines increased by 78% on August 1 and they are hitting contractors' where it hurts; their wallets. We are seeing an increase in Serious fines and an alarming amount of Willful and Repeat penalties.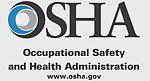 Serious fines have increased from up to $7,000.00 to $12,471.00 Willful and Repeat fines have increased from up to $70,000.00 to $124,600.00. Some businesses will never recover form these fines.
As usual we continue to see failure to provide fall protection and misuse of ladders lead the list of most cited. However we are also seeing numerous fines for failure to wear hard hats, failure to wear safety glasses and failure to provide a fall protection training program. Residential developers, builders, remodelers are joining framers and roofers as favorite targets of OSHA inspectors.
Lack of training and knowledge plagues the residential industry; Residential contractors are usually not up to date on the OSHA requirements.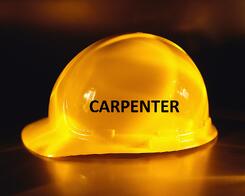 In a recent OSHA10 training a remodeler called me crazy when I said a contractor is required to have fall protection in use on a 5 pitched roof. I gave an example that a 4 man crew working on a roof frame with a 5 pitch is required to use harnesses connected to an anchor point, has to wear safety glasses and must wear hard hats. Then I mentioned that the ladder needs to be set at the right angle, tied off and must extend 3 feet above the roof. The majority of the men in the class could not tell me the correct angle for setting a ladder or that it must extend 3 feet above the roof.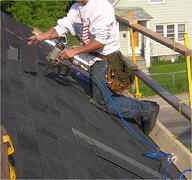 Residential contractors need to make sure they are trained on OSHA safety rules to avoid injuries and keep their employees safe or they run the chance that they will receive crippling fines. We recommend that residential contractors start with the following steps;
Develop and Implement a Safety Program and Manual
Require the permanent use of hard hats, safety glasses, fall protection and guarded tools on all residential projects..this includes employees and your sub-contractors.
Conduct regular tool box talks
Conduct random unannounced job site safety audits
Institute a safety discipline process and get rid of frequent offenders
Make sure you require all subcontractors have a safety program before you hire them.
For help on getting up to speed on OSHA safety we conduct private training and consultation.
Contact me if you wish to get started on protecting your employees and avoid having a bad financial day because of OSHA fines,